Canada Surrogacy Lawyers
SURROGACY LAW IN CANADA can be difficult to understand. It is important to work with an experienced legal team which is very familiar with the process of establishing parentage when Assisted Reproductive Technology ("ART") is involved.
Ellen Embury and Rachel West specialize in Surrogacy and Fertility Law throughout Canada. Ellen is widely regarded as a leader in the area of third-party reproductive law in Canada.
Our team guides and counsels Intended Parents, Surrogates, Egg Donors, Sperm Donors and Embryo Donors through the legal processes involved in surrogacy, egg donation, sperm donation and embryo donation.
We have helped thousands of couples and individuals who wish to become parents, as well as Surrogates and Donors, with all aspects of Surrogacy and Fertility Law.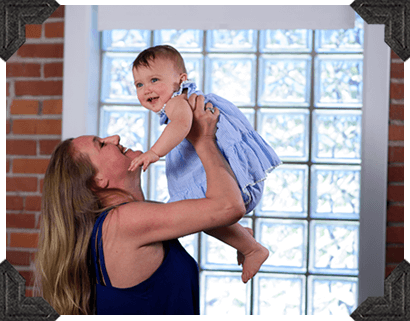 Intended Parents Searching for Surrogate
We understand that having a surrogate carry your baby might be a difficult thing to imagine. There may be people in your world who don't understand. You may feel that the process is complicated, or out of your control. We understand surrogacy and
we can help
. We do this every day.     
Surrogacy is a wonderful option. We know that you didn't choose infertility or your sexual orientation. We know that surrogacy is a wonderful option for people who need help creating a family. Allow our expertise to guide you every step of the way.   
Your first step is to schedule your
free consult
. We can direct you to fertility clinics, surrogacy agencies and answer any questions you may have about surrogacy in Canada. We are proud to say that surrogacy babies are born every week in our practice, and we average 100 parentage declarations a year. We are here to support you and to help to create your family.
We work closely with designated Judges to ensure that parentage declarations are obtained within days of the birth. We assist with the entire process- including obtaining the Birth Certificate from Vital Statistics and (where applicable) passports.
Surrogacy Lawyers that help you through the entire surrogacy process
Normally a Court Order declaring the Intended Parents to be the only legal parents of the baby will be in place within two business days of the birth. Typically Birth Certificates will be obtained within about 10 business days of the birth. This eliminates the need for adoption in surrogacy. We focus on the legal aspects of parentage while you focus on your new baby. 
Surrogacy agencies from across Canada refer their clients to us for assistance with surrogacy legal services in Alberta and throughout Canada. We also work closely with fertility clinics across Canada and the United States.

To Surrogates
Without you, loving families would be unable to have children of their own. Giving the gift of life makes you a truly exceptional and extraordinary woman.   
In order to ensure that your surrogacy experience is the wonderful journey it should be, it is important that you have someone who will be a
strong
voice for you, and who will ensure that you and your family are protected from the unexpected. It is our job to look after you during a surrogacy journey and to ensure that you are protected during the process, even when the unexpected happens.
We do not stop working for you when the contract is finished. We will stay involved throughout the process and will continue to be available to you. We cannot wait to work with you!