Ellen Embury Featured in QBiz – LGBTQ+ Business in Canada
Ellen Embury recently contributed to an article in QBiz's latest issue, where she discusses adoption, and what may be involved for a queer couple looking to start a family. Written by Sarah B. Hood , the article addresses adoption, sperm donation, egg donation surrogacy, and the general cost of building a family. 
"In Canada, if you want to pursue egg donation and surrogacy, usually you could expect to pay in the range of $70,000 to $110,000" Ellen is quoted "Sperm donation costs are astronomically lower, because there is no involvement of social service agencies." 
You can read the complete article by clicking on the image below.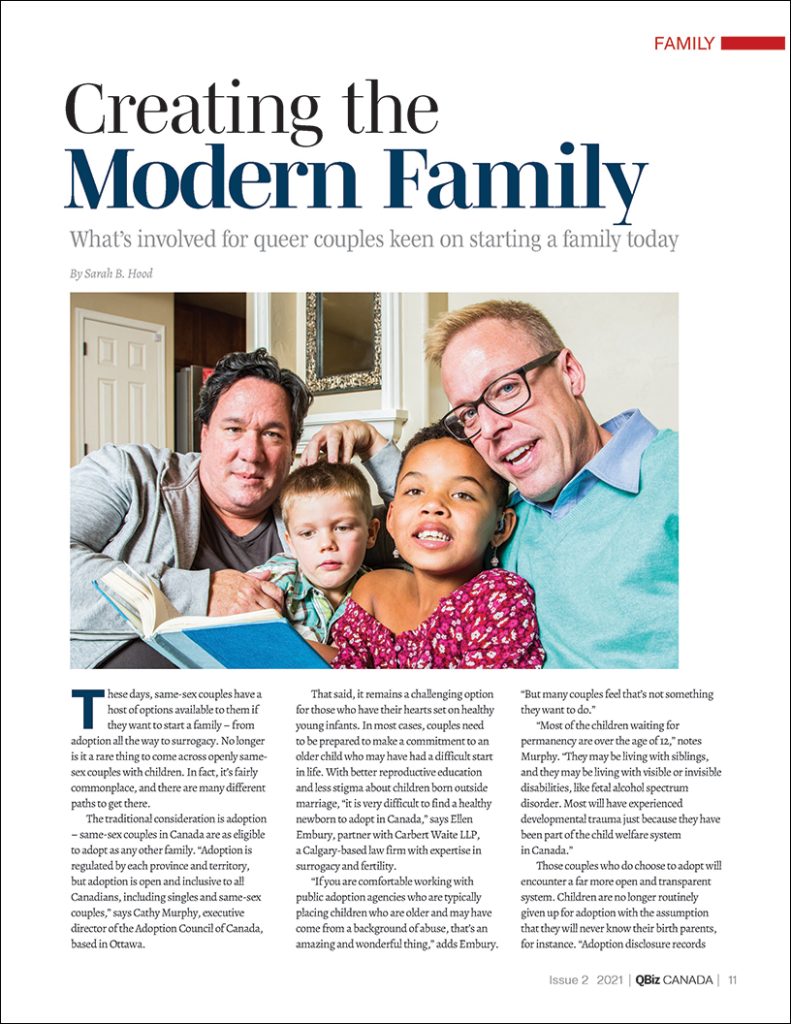 If you'd like to read the newest edition of QBiz, please visit their online magazine here.   
QBiz is Canada's only national LGBT+ business magazine, which is dedicated to promoting LGBT+ businesses as well as offering advice and stories from LGBT+ business owners about their experiences.